The Briars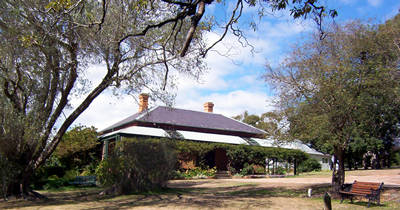 St Helena: The Briars
Napoleon on St Helena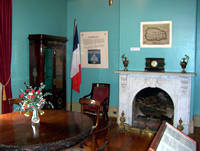 Tucked away in a lovely rural setting just outside of Melbourne, Australia, is a colonial homestead that can boast a terrific collection of Napoleonic items.
The Briars belonged to the Balcombe family, who had been on St Helena when Napoleon Bonaparte was exiled there.
The former emperor had stayed with the Balcombe's while waiting for his own residence of Longwood to be completed and had made great friends with their young daughter Betsy Balcombe.
When the family settled in Australia they named their new home after the one they had left.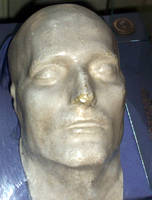 The Briars is now a museum where visitors can see the Dame Mabel Brookes Napoleonic Collection, which includes furniture that Bonaparte shared upon his stay with them and a large number interesting items such as some of his hair, papers, letters, a legion d'honneur medal, artworks and cartoons.
Most famous of all is a rare death mask of Napoleon that is unbelievably detailed and shows that rats took their toll on the remains of history's greatest general - chewing off parts of his right ear.
The 1842 Briars homestead can be found just south of Mt Martha on Victoria's Mornington Peninsula, about an hour south of Melbourne.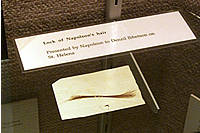 It is one of the oldest pastoral properties on the Peninsula and also boasts a conservation area in The Briars Wildlife Reserve which allows visitors to explore woodlands along walking tracks through manna gum bush. There are also wetlands so in addition to koalas, wombats, wallabies and kangaroos tourists can see some extraordinary birdlife.
The Briars homestead is open daily 11am-4pm, but is closed on Good Friday & Christmas Day. The Park is open daily from 9am to 5pm.